Teach Yoga Nidra to Children
Online Course
Yoga Nidra, which translates to "yogic sleep" in Sanskrit, is a deeply relaxing and restorative practice that helps individuals enter a state of conscious relaxation, similar to a state of deep sleep. It is typically done while lying down and involves a systematic guided process of relaxation, body scanning, and visualization. It's a wonderful tool for self-regulation and self-understanding, and something children request often!
Yoga Nidra is a form of mindfulness training in which a person is guided through the different layers of the whole person – physical, energetic, emotional, mental and pure being. It is a transformative practice with profound benefits.
Yoga Nidra increases body awareness and a sense of ease in both body and mind.  It also increases energy and creativity as beliefs and other mental habits are recognized and released. This practice helps people resolve their suffering and experience deep healing and lasting peace.
Why Teach Yoga Nidra?


Teaching Yoga Nidra to children can be a deeply rewarding experience for a yoga teacher. Here are some potential benefits:

Make a difference in a child's life: Children need tools for regulation of their body, mind and emotions. This engaging practice that's been modified for children can give them tools to use for life.

Soothe Society:  The Nervous system of each person is broadcasting a signal. This could be a signal of stress or fear. Or, it could be a signal of peace and calm. Teaching Yoga Nidra to children helps regulate the nervous system so there are more peaceful and calm nervous systems out there in the world, truly contributing to world peace. 
Develop your teaching skills: Teaching Yoga Nidra requires specialized training to deliver. What you learn in this course can be used in kids classes, adult classes and individual sessions.  It will deepen your understanding of the 5 kosha model from yoga therapy enhancing all aspects of your teaching. 
Grow your student base: Parents are looking for resources to help their children with their mental, emotional and physical wellbeing. With your training in Yoga Nidra, you will have specialized tools to offer making your classes unique and valuable. 


The C.E.O. of Google, Sundar Pichai reports using Yoga Nidra to focus and reset his energy levels. He refers to it as "non-sleep deep relaxation." Add Yoga Nidra to your children's yoga classes and help develop the next generation of leaders and innovators. 
Get Started Today
Yoga Nidra has been shown to:
decrease stress, anxiety, fear and depression.
decrease insomnia and sleep disturbances.
improve interpersonal relations.
increase confidence and joy.
promote a greater sense of peace and wellbeing. 
Learn how to share this transformative practice with children.
If you:
are a kids' Yoga teacher who wants to deliver a more effective relaxation segment at the end of your classes
are a parent or grandparent of a child who is struggling
are a pediatric professional interested in integrating this engaging meditative practice into your work with children.
are someone who wants to help a child feel more confidence, creativity and calm.
want to check off your continuing education requirements for the year.
Then this course is for you!


"This course not only equipped me with the knowledge and skills to teach Yoga Nidra to children but also instilled a sense of confidence and enthusiasm to share this valuable practice with the younger generation. I would highly recommend this training to any educator, parent, or anyone interested in promoting the well-being of children through mindfulness and relaxation techniques. It has been a truly transformative experience, and I'm grateful for the positive change it has brought to the lives of the children I work with." ~ Lisa Anne, Minneapolis, MN
What You'll Learn
This self-paced online course will teach you everything you need to know to teach Yoga Nidra to your own child or in a community class.
The key steps to the practice of yoga nidra for children. You'll learn what to include in each session, as well as what not to include.
How to deliver each step individually. And, how to put all these steps together to deliver a complete Yoga Nidra practice especially for children.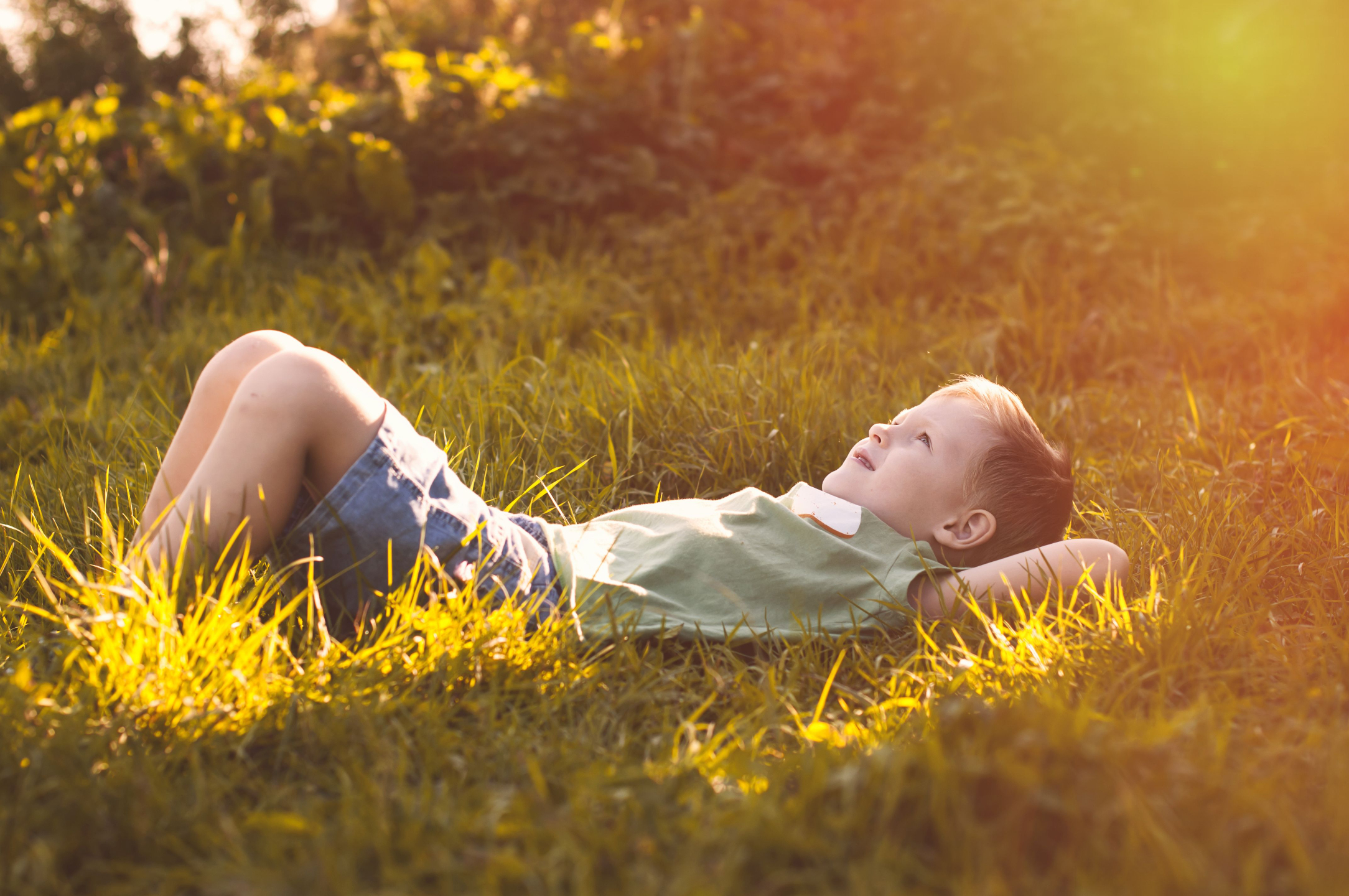 Dozens of techniques to use in just 5 - 10 minutes to facilitate the benefits Yoga Nidra offers, as well as a larger perspective on what it means to be well
What You'll Get
Step-by-step video training gives you the confidence and content you need to teach an effective yoga nidra practice for children.
History & Background 
How we combine ancient and modern approaches to Yoga Nidra as well as how we make it safe, engaging and effective for children.
The Steps to Yoga Nidra for Children 
You'll get the exact steps to take in order to guide children through this transformative practice.  Each step includes several different techniques you can use on their own or as part of this full practice. Each technique within each step – can be used anytime and anywhere to help a child find balance in body and mind.
Instructional Videos 
Walking you through each element of the course.
Many Helpful Extras
Additional resources to deepen your understanding of Yoga Nidra, image files to help you deliver the practice and a done-for-you script for a guided relaxation.
Bonus Material
Full recordings of both a children's and adult Yoga Nidra practice.
Chill Children Guided Relaxation Digital Download
You'll get immediate access to all the tracks from our guided relaxation for children CD based on Yoga Nidra.
Multiple Formats 
There are video, audio and .pdf files - so you will have the information to keep forever in whatever format best suits your style. You can take the course completely online or download the files to watch, listen or read on the go.
Discussion Area
Ask questions, make comments, and share your experiences as much as you like via the online comments area. We'll be there with answers, support and encouragement.
"This was an excellent course. I think the concept of Yoga Nidra is a hugely important part of the practice of yoga. I have used it in my adult classes and taking this course was an excellent resource that I now have to use when I teach children. I found the course to be very well organized and user friendly. Thank you!" - Deb J., Franklin, WI
How it Works
As soon as you purchase the course, you will be given immediate access to the complete program content. It's delivered right here on our website in a password protected course library. Devour the entire course right away or nibble at it slowly over time. It's yours to keep and refer back to as much as you like.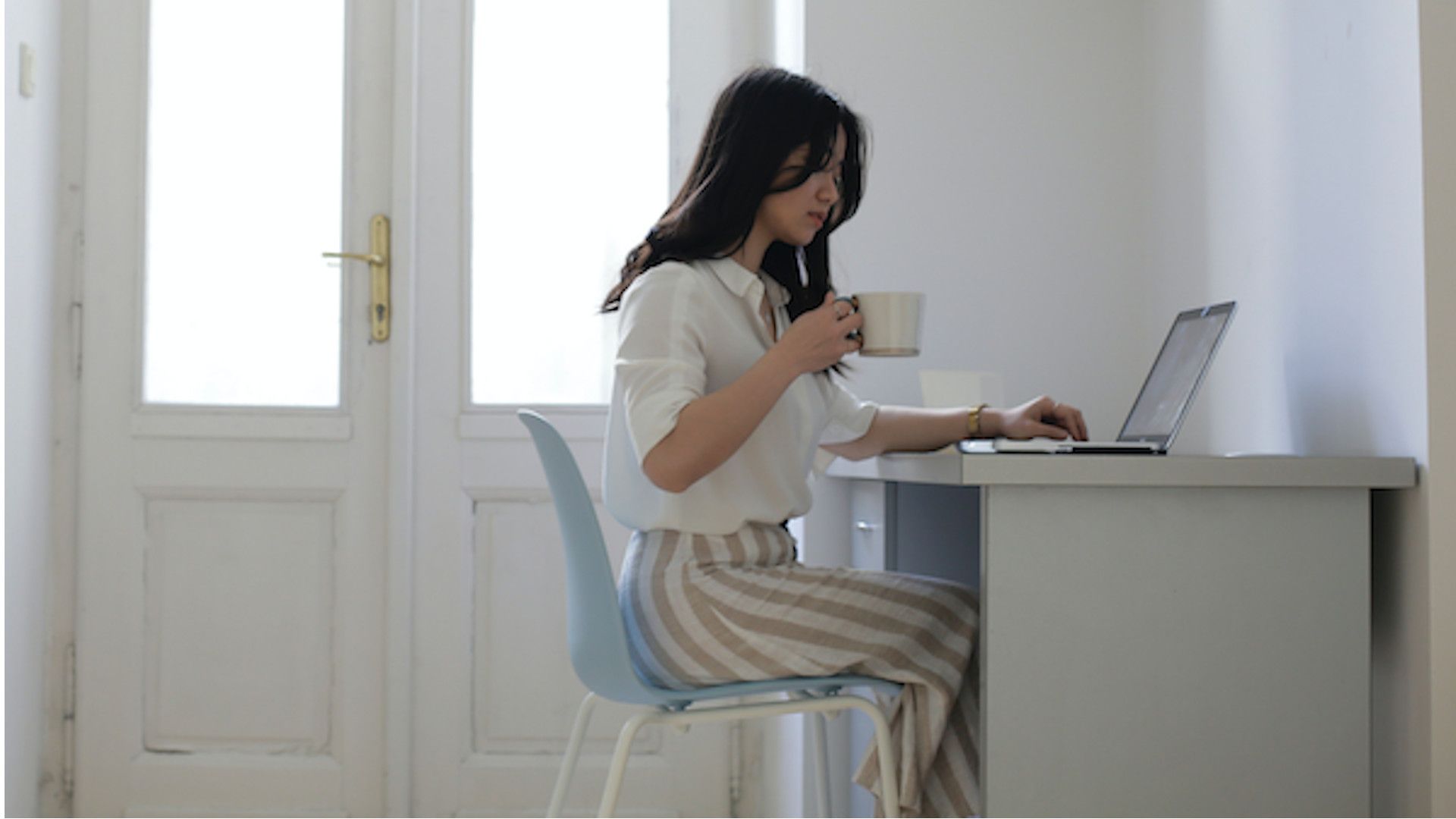 The content is delivered in multiple formats. There are video, audio and .pdf files - so you will have the information in whatever format best suits your style. You can take the course completely online or download the files to watch, listen to or read. They're yours to keep.
There is a discussion area for program participants. This is the perfect place to connect with our supportive and encouraging community. Ask questions, make comments, and share your experiences as much as you like via the online comments area. We'll be there with answers, support and encouragement.

Don't waste your time and money on a training that won't set you up for success. We were the first school registered with Yoga Alliance focusing on children and families. We have decades of experience training teachers to deliver this unique class.

Join us today and unlock the full potential of your yoga classes - creating a life-changing experience for your students and building a community of connection and wellbeing.

Become the go-to yoga teacher for children with this specialized training. Your skills and training in this style will make you stand out in your community. Sign up now and take your teaching to the next level!
My name is Mira Binzen and I've been teaching yoga to children and families since 2002. I've taught yoga nidra in schools, after-school programs, neighborhood studios and private homes. I've also brought this practice to children in day treatment facilities, drop-in centers for homeless teens and in therapeutic schools.
 
My interest in yoga nidra sprouted from recognizing how much children could benefit from greater self-understanding. My own experience with the practice led me to pursue a certification as an iRest Yoga Nidra teacher and to then modifiy the practice to make it safe, engaging and appropriate for children.
 
Find out more about Mira and Global Family Yoga here.
 
The content of this program is influenced by my degree in child psychology from the University of Minnesota and decades of working as a developmental therapist in clinics and family homes. I've been a certified yoga teacher since 1999 and a certified yoga therapist since 2012, and a certified iRest Yoga Nidra teacher since 2013.
 
Whether you teach in a studio, a clinic or in homes (including your own), this course will give you the specialized tools and confidence needed to facilitate this transformative practice of yoga nidra, specially modified for children.
This self-paced course is for Yoga teachers and yoga enthusiasts with an interest/experience in child and family wellness who want to teach yoga nidra but aren't sure how. Or, you've been teaching yoga and you want to hone or refresh your skills. This is an excellent protocol for pediatric professionals to weave into their clinical work with children. Yoga is one of the best tools available and when you give these tools to children as they grow, everyone is better off.  

If you're interested in the fundamentals of teaching yoga to children, check out our Essentials of Teaching Yoga to Children online course.
What Past Participants Have Said
"It was a very easy to follow course. The course material was helpful and will aid in all my classes, not just my children's classes. I will suggest this class for other yoga teachers as well as educational teachers. Thank you so much!" ~ Kelly A., Oak Creek, WI 

"I enjoyed this course very much and am using the info to enhance the kids yoga classes that I teach.  I feel like it reiterates and reinforces the belief that yoga is more than the poses and physical body movements." ~ Rebecca B. Lemont, Illinois
"I had just applied this to a 6-year-old at my first class last week. She was squirmy at first, but after awhile calmed right down and was silent and still. It was quite amazing. I like the idea that any of these can be used as a standalone practice. I feel it is a goldmine of information that I can keep coming back too. Its a very valuable tool for parents, teachers anyone who helps with children. I feel that every parent, teacher, etc. should take this class and have this information. It is and has the potential for a life change. Invaluable! Thank you." ~ Teresa F., St. Helens, OR
14-Day Money-Back Guarantee
We're confident that you will love this program. But if you're feeling uncertain, we have a guarantee.

Check it out for two full weeks. If after going through all of the modules you find the program does not meet your expectations - we'll give you a full refund. No hard feelings, no questions asked, nothing but well-wishes. We want you to feel confident too.
Frequently Asked Questions
What age range is this intended for?
Can I share this with other teachers?
Join us today and discover the power of yoga nidra for children!

Unlock the full potential of your kids yoga classes with our specialized course.