Family Yoga for Mother's Day
May 04, 2023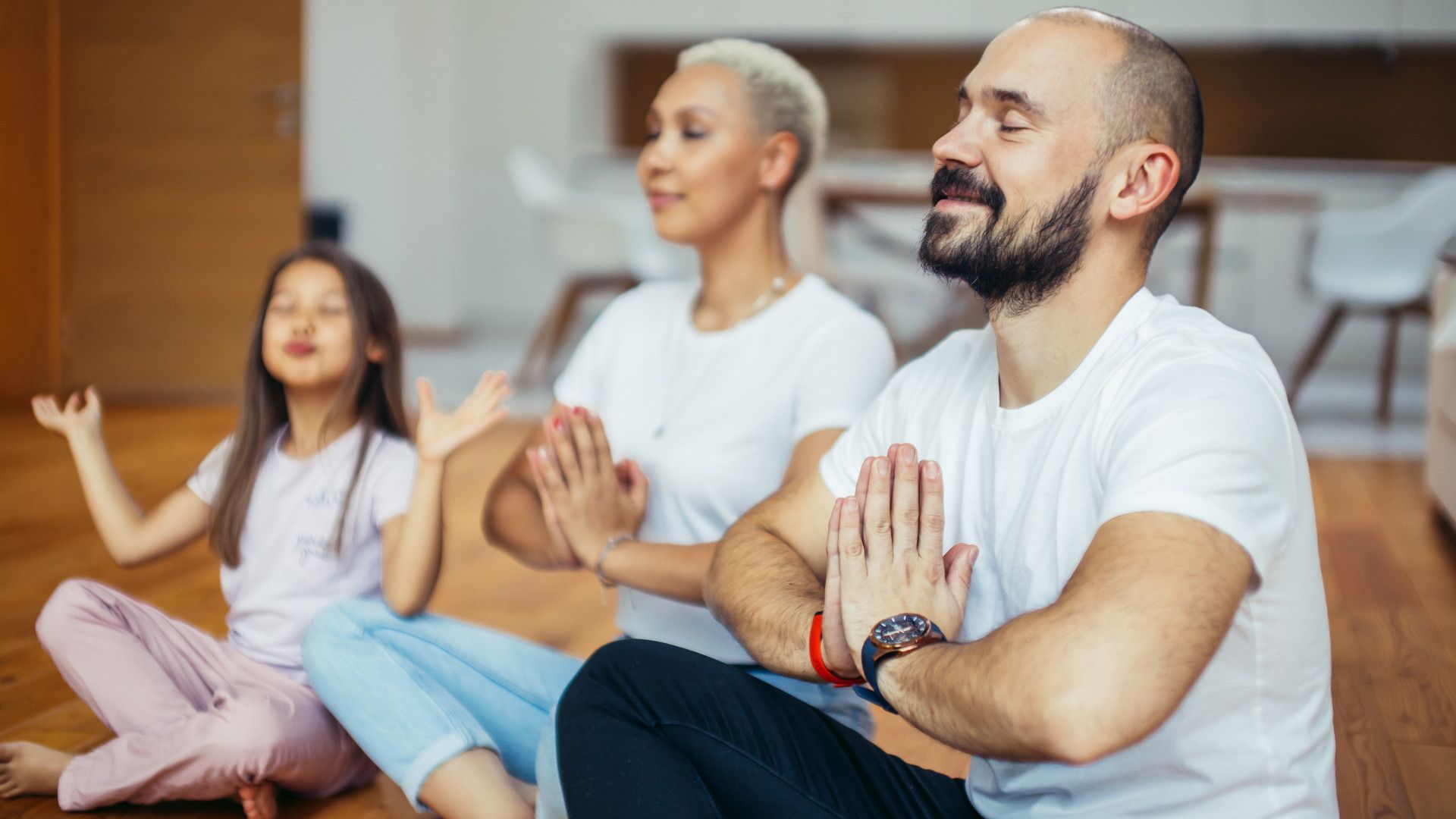 Having a hard time communicating with your kid? Worried about their level of stress? Feel like your whole family is on a hustle-bustle treadmill that may not align with your deeper values?

Rest is the ultimate foundation of well-being, yet many families find little time for true relaxation. Mass consumption of media mixed with hectic schedules can leave everyone feeling frayed. Fortunately, the solution is much simpler than the problem.

Everyone needs to learn to become more aware of internal body sensations. Everyone needs to learn better breathing habits and how to shift out of stress and into rest. Might as well be efficient and have the whole family learn together.

Consider a family yoga class as a treat for moms on Mother's Day. It's coming up on May 14. It's perfect timing because you're more likely to get those resistant family members – whether that's husband or kids – to give in to honor moms on this May Day. Hey, whatever it takes, right? So use this holiday dedicated to moms to get the whole family on board with simple activities that promote self-understanding and self-regulation. Mother's Day or not, every day is a good day to connect with the whole family in a healthy way.

After one of my family yoga classes, I got a chance to chat with parents about their experience. Along with several regular families, a few new ones attended. One mom was so delighted that she and her two young twin girls could practice together. She had taken them to other yoga classes for young children but she said they were focused on the kids - she wasn't able to participate in the practice she loves so much. Another mom, about to give birth to a second child in two weeks, said she was impressed with the way all the kids were able to do the sun salutations. She didn't think they would be able to coordinate the movements. There are many delightful surprises in a family yoga class. Look for a teacher in your area or check out our online Teach Yoga to Families course to become that teacher in your community.

All the intensity of daily parenting falls away when you hold your child's hands in a partner pose, have them open their hearts in a shared back bend, giggle like the old days when playing a yoga game together, and having that shared sense of deep peace during the relaxation at the end of class.

Our family, Cheryl, Stephanie and Mira, would like to honor the matriarch of your family. Mother's Day is a chance to pull back from the daily routine and realize just how much mothers do. The act of giving birth alone is heroic, and then…a lifetime of fierce and relentless caregiving, dishes, carpools, silliness, tear wiping, emotionally wrenching crises, and love as big as the sky.

Thanks Moms for all you do!