Teach Yoga to Families
Online Course
Finding time for fitness, family fun and a chance to relax can be a challenge. In Family Yoga classes, they are all rolled into one. Child-centered and built for fun, this unique style class creates a space where families can connect with each other and their community. All while developing critical mind and mood management tools. Families will find support for a healthier lifestyle and get to enjoy a holistic family-centered activity.
Family yoga allows all members of the family to participate (and benefit) together. It's a shared experience that can include children of all ages as well as parents, grandparents, aunts, uncles, cousins, step-parents, in-laws and anyone else considered "family". It's an inclusive activity that welcomes people of all ages and levels of ability.
Why Teach Yoga to Families?


Teaching yoga to families can be a deeply rewarding experience for a yoga teacher. Here are some potential benefits:

Make a difference in people's lives: As a yoga teacher, you have the power to inspire families to come together, bond, and improve their health and well-being through the practice of yoga.

Build community: By creating a space where families can come together to practice yoga, you can build a sense of community and connection among your students. This can lead to lifelong friendships and a loyal following.
Develop your teaching skills: Teaching family yoga requires a different skill set than teaching adult classes. You may find that teaching to a wider age range helps you develop your communication skills and adaptability as a teacher. It will deepen your understanding of modifications, timing and flexibility in the class plan.
Grow your student base: By teaching family yoga, you can attract new students who may not have considered yoga before, such as parents with young children.

Bring joy to others: Finally, teaching family yoga can be incredibly joyful and fun. Seeing parents and children laughing and playing together can be a source of inspiration and fulfillment for any teacher.

Even if a family doesn't do one single yoga technique at home, when they attend a family yoga class, they leave with a shared experience of peace, connection and calm. Just by talking about this shared memory, they invite this feeling of yoga into their home. When their child strikes a Tree pose, or lays belly down to breathe in Crocodile pose, they'll understand…and may be more inclined to join them!
Family Yoga is Unique

Teaching family yoga is both incredibly rewarding AND more complex than many other types of classes. There are several considerations.
Different Ages: Family yoga classes include children of different ages and adults with varying levels of experience, which can make it tricky to create a practice that is both engaging and accessible for everyone.
Diverse Abilities: The class may have participants with different abilities, which require modifications and accommodations to ensure a safe and inclusive practice for all.

Attention Span: Kids have different attention spans than adults. It can be a challenge to keep them engaged throughout the practice. It's important to have a variety of activities and poses to keep everyone interested.

Family Dynamics: Family yoga classes may include parents, grandparents, and siblings, which can create a different dynamic compared to a regular yoga class. It's important to be aware of family dynamics and ensure that everyone feels comfortable and included.

Communication: Communication is a factor when teaching yoga to families. Parents are communicating with their kids, kids are communicating with each other and you are communicating what's going on in class! It's essential to communicate clearly and effectively to ensure everyone understands the instructions and feels comfortable asking for help or clarification all while facilitating communication between families.

Teaching yoga to families requires flexibility, adaptability, and creativity to meet the needs of all participants and create a safe and enjoyable practice for everyone.

You have a special opportunity to create an amazing experience for families through yoga. But, you may be thinking, "I don't know how to handle all those ages and varying levels of experience." We have a solution for you.

Our Teach Yoga to Families online course is designed to help you become confident and competent teaching yoga to families. It's important to give modifications for different ages and levels of experience, so we'll equip you with the knowledge and skills you need to teach an inclusive and engaging class for all ages.

Imagine offering a class that incorporates your area of expertise in dance, child development, school teaching, occupational therapy, parenting and/or yoga. You will make a difference in the lives of kids and their parents by helping them manage their mind and mood through yoga.

Do you want to:
Be able to create a safe and inclusive environment for students of all levels and abilities?
Know how to modify poses for different levels of experience and accommodate students of different ages and interests?
Build a strong, loyal student base and stand out from the crowd with this unique class offering
Check off your continuing education requirements for the year?
Then, this is the course for you.
"This course has been INVALUABLE to me in starting my Family Yoga teaching adventure! I refer to the materials and refer to them often. This has led to a sense of feeling more calmer and confident when teaching and to a better experience for the families." ~ Renee K., Winona MN
What You'll Learn
This self-paced online course will teach you everything you need to know to teach a family yoga class from start to finish.
The specialized techniques needed to engage students who range in age from 5 to 15, along with their parents, uncles, grandmas, step-moms and neighbors - who may or may not have any experience with Yoga. This course will equip you to create an unforgettable experience for everyone - regardless of their prior yoga experience.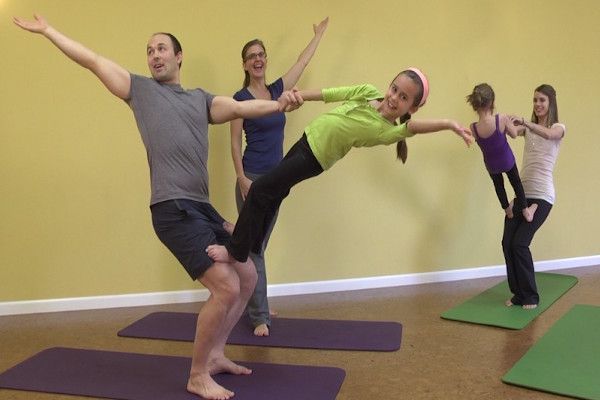 Partner poses that are perfect for partners of all sizes. Learn the logistics of partnering up families of three or five (or any number). You may find yourself sprinkling partner poses into all of your classes once you see how much fun and engaging they are. The course includes poses that are specifically designed to be engaging for both adults and children, with sound and movement to keep everyone focused and having fun for a truly special experience.
Take your family yoga classes to the next level with our special partner massage techniques. Not only will they help families unwind at the end of class, but they'll also be able to use them at home to keep the benefits of yoga going long after your class is over.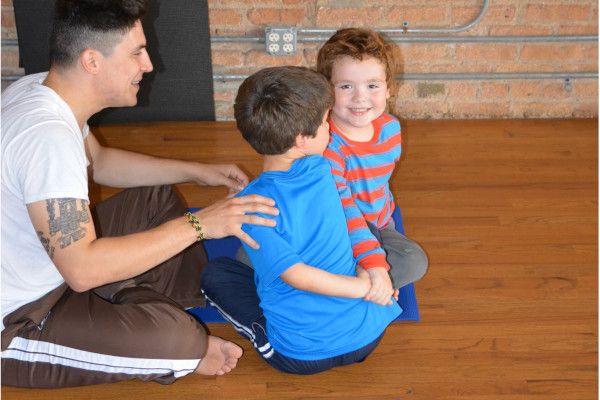 Understanding family dynamics and communication styles is crucial for creating a harmonious and effective class. That's why our course includes a comprehensive module on family dynamics, helping you build strong connections with your students and creating a supportive and uplifting environment for all.
Finally, our course includes ways to educate families on how to live a yoga lifestyle. This is not just about poses and movement, but about fostering a deeper connection with the world, one's self and each other. With our guidance, you'll be able to help families integrate yoga into their daily lives, creating a more balanced, mindful, and joyful existence.
What You'll Get
Step-by-Step video training gives you the confidence and content you need to teach an effective and fun yoga class for families.

You'll start with three Workshop Videos that you can watch right on the website or download to keep forever.
#1 - Family & Group Dynamics: This is what makes teaching yoga to a variety of ages and interests so challenging! AND, when you better understand parenting styles, child temperament and communication styles, this is also what makes teaching this class so rewarding.
#2 - Principles of Instruction for Family Yoga Classes: Gain insights and techniques on the details of teaching Family Yoga.
#3 - Family Yoga Class Plan Structure: This will give you the complete content needed to facilitate a practice for groups of varying ages and abilities. Learn specific tools and a sequence that will keep everyone engaged and having fun.
Then, there are the Class Plan Structure Videos. These 6 videos are a deeper dive into each component of a family yoga class. They show you exactly what partner yoga and Thai bodywork look like in a family yoga class, as well as warm-ups, games, and relaxation techniques tailored for families. All intended to leave families feeling refreshed and connected. No more wondering, "How can I do this in a family yoga class?"
Family Yoga Class Video. Watch as I teach the Family Yoga Vacation lesson plan (included in this course), giving you a glimpse into the magic of practicing yoga as a family. This section also includes a "director's cut" where I talk you through the whys and hows of this class, along with specific cues and instruction.
Two Done-For-You Lesson Plans. Everything you need to create a memorable family yoga class. Download the Family Yoga Vacation lesson plan, complete with all the elements in the video with additional features for a longer class. Plus, get a second, comprehensive lesson plan full of enchanting Hawaiian mythology. (It includes plenty of family drama that we can all relate to!)
Tips for Teachers. Find out the ideal length, size, and location for classes along with how to price and promote your class for maximum success.
Helpful Extras. Recommended books, videos, articles and blog posts to deepen your understanding of Family Yoga
"I enjoyed the informative videos and appreciate the written transcripts for future reference. The various chapters are very well put together and the topics are explained clearly. I liked learning about the different dynamics and styles and how to react to them. Also love the partner poses. Can't wait to give it a try." - Sabine J., Jona St. Gallen Switzerland
How it Works
As soon as you purchase the course, you will be given immediate access to the complete program content. It's delivered right here on our website in a password protected course library. Devour the entire course right away or nibble at it slowly over time. It's yours to keep and refer back to as much as you like.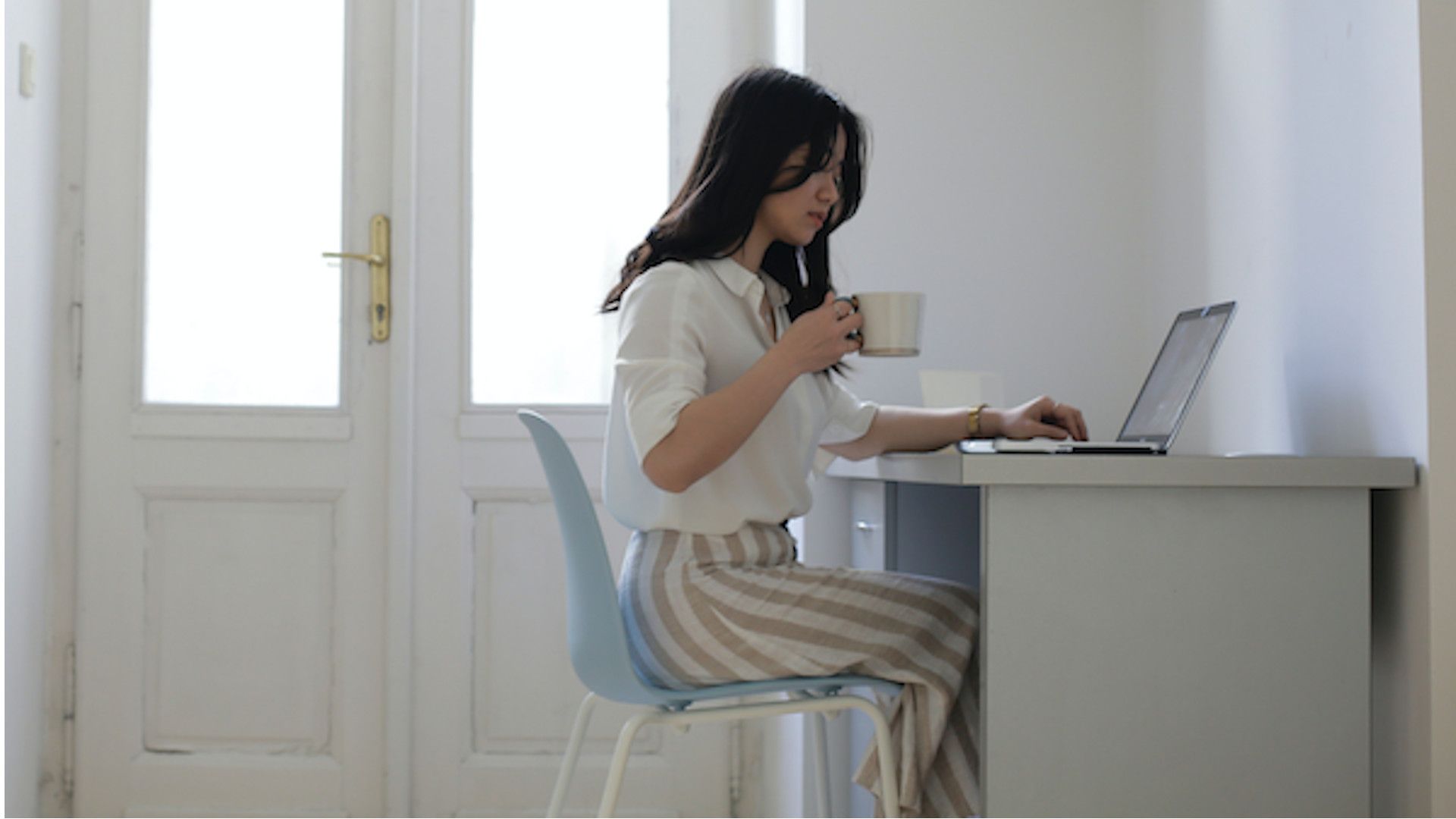 The content is delivered in multiple formats. There are video, audio and .pdf files - so you will have the information in whatever format best suits your style. You can take the course completely online or download the files to watch, listen to or read. They're yours to keep forever.
There is a discussion area for program participants. This is the perfect place to connect with our supportive and encouraging community. Ask questions, make comments, and share your experiences as much as you like via the online comments area. We'll be there with answers, support and encouragement.

Don't waste your time and money on a training that won't set you up for success. We were the first school registered with Yoga Alliance focusing on children and families. We have decades of experience training teachers to deliver this unique class.

Join us today and unlock the full potential of your family yoga classes - creating a life-changing experience for your students and building a community of connection and wellbeing.

Become the go-to yoga teacher for families. Your skills and training in this style will make you stand out in your community. Sign up now and take your teaching to the next level!
My name is Mira Binzen and I've been teaching yoga to families since 2002. I've taught family yoga in private homes, at yoga studios, city parks and the nature center I loved to visit as a child. I've also taught family yoga retreats in the Bahamas, New York and Singapore. I've taught weekly family yoga classes with a few dedicated families as well as large classes of more than 60 people as weekend workshops.


When I started teaching yoga to children in 1999, I would see both the immediate benefits at the end of each class as well as the benefits over time. I wondered what it was like for these children at home and wished for their parents to understand the practice so they could also benefit and support this life-affirming practice outside our kids yoga classes.

Even though I was excited to teach the whole family, I found this kind of class was hard to teach! With a wide range of age, ability and interest, it took a lot of experimenting to figure out what works…and what doesn't. Over the last 20 years, I've crafted a program that's fun, engaging, safe and inclusive.
I became so well-known in the Chicago area as a "family yoga" teacher, that I was invited to partner with the Art Institute of Chicago for a series of workshops. Families were led by a docent through a section of a museum, sharing a story we had crafted together. Then we went to the gorgeous workshop space to re-experience what we saw as a yoga class.

It was this class that landed me on the cover of Yoga Chicago. I became the go-to kids and family yoga teacher in Chicago. I'll show you how I did it and how you can do it in your community too.


The content of this program is influenced by my degree in child psychology from the University of Minnesota and decades of working as a developmental therapist in clinics and family homes. I've been a certified yoga teacher since 1999 and a certified yoga therapist since 2012. I'm also a certified iRest Yoga Nidra teacher since 2013.

All this knowledge and experience is rolled up into a fun, effective family yoga teacher training. With this online course YOU can teach families in your community.

I find it so gratifying to see a nervous parent walk into their first yoga class, wanting to support their own family's wellness, and walk out with a big smile, soft eyes and new friends plus, a whole new perspective on how to regulate the body, breath and mind – as a family.

I want you to have this feeling too.

Whether you teach in a studio, a clinic or in homes (including your own), this course will give you the specialized tools and confidence needed to facilitate a practice for groups of varying ages, interests and abilities.
This is for Yoga teachers and yoga enthusiasts with an interest/experience in family wellness who want to teach families but aren't sure how. Or, you've been teaching family yoga and you want to hone or refresh your skills. Maybe your favorite private student has asked you to teach her whole family. Or, your yoga studio needs a family yoga class on their schedule. Or maybe, like so many of us, you see the deep need for families to have better self-understanding and self-regulation. Yoga is one of the best tools available and when you give these tools to the whole family, everyone is better off.
Oftentimes, families are new to yoga and they come into class feeling hesitant and unsure. YOU don't need to feel hesitant or unsure because we've got it all laid out for you in this specialty training.
What Past Participants Have Said
"I enjoyed this course it was very informative and as I am already an adult yoga instructor it helped me to learn how adults and children can do yoga together." ~ Cheryl S., London England

"I really enjoyed this course, and it opened my eyes to new teaching opportunities and ways to share yoga. I am a yoga teacher (mostly volunteering at my church), and I also have teaching experience (but I'm not currently a school teacher). I look forward to exploring opportunities to combine both, and this training has given me the tools I need to create a family yoga class." ~ Catherine M., Bedford, MA
"This is one of the most beneficial children's yoga courses I've taken. I hold a graduate degree in education with a focus in Special Education and I am certified RCYT through Yoga Alliance. I wanted practical research-based ways to help children cope with the stresses within the classroom and life in general…ways to help children remain open to learning and develop resilience. The opportunity to involve family members makes the practice all the more powerful. This course lays out clearly developed educational resources that support health and wellbeing. They are easy and fun to implement. ~ Grace C., Williamsburg VA
Register Now And Get THREE FREE Bonuses
Bonus #1 - Partner Poses for Families e-Book
Take your family yoga classes to the next level with our bonus e-Book. Partner poses make a family yoga class really stand out. They support the development of communication skills while facilitating a deeper experience of the pose. With their fun and engaging nature, partner poses are an essential element of family yoga classes. In this bonus e-Book, you'll get a deeper dive into facilitating partner poses. It will provide you with an even bigger repertoire of partner poses that will have your students laughing and connected like never before. Unleash the power of partner poses and get ready to create unforgettable memories on the mat!
Bonus #2 - Compassionate Communication
Compassionate communication is an approach to communication that emphasizes empathy, honesty, and mutual respect. When applied to adult/child communication, compassionate communication means speaking and listening in a way that promotes understanding, connection, and cooperation. This bonus will be helpful for both you as a teacher as well as something to share with the families in your class. It has the power to transform the way you interact with others.
Bonus #3 - Heart Temple Meditation
The Heart Temple Meditation is a powerful tool that can help you establish a deeper connection with your students. By practicing this meditation regularly, you can cultivate a nurturing space for your students where they feel seen, heard, and appreciated. It will help you better understand their needs and challenges, and tailor your teaching to their unique learning styles and personalities. By building a strong and heartfelt connection with your students, you can create a positive and supportive environment that fosters growth, creativity, and self-expression. The results of the Heart Temple Meditation are truly amazing!
14-Day Money-Back Guarantee
We're confident that you will love this program. But if you're feeling uncertain, we have a guarantee.

Check it out for two full weeks. If after going through all of the modules you find the program does not meet your expectations - we'll give you a full refund. No hard feelings, no questions asked, nothing but well-wishes. We want you to feel confident too.
"The course was great. I think the format was good for those who are completely new to family yoga & also was a great resource for those already familiar but maybe looking for a refresher or inspiration." ~ Kari S., Springfield MO
How much longer do you want the families in your community to struggle with stress and overwhelm? YOU'VE got the solution. Start today and you'll be ready to Teach Yoga to Families this weekend!
Frequently Asked Questions
What age range is this intended for?
Can I use this material to teach adults who want a playful approach to practice?
Is this material appropriate for students with special needs?
Can I share this with other teachers?
Join us today and discover the power of family yoga!

Unlock the full potential of your family yoga classes with our specialized course.

You'll be able to teach a family yoga class TODAY!